Overview
AI Transformation in Retail
The retail industry is highly competitive with increasing pressure form online competitors. Leading retailers know that customer experience and streamlined operations are key to their success. Companies that are making extensive use of AI are reaping the benefits of increased customer satisfaction and loyalty while decreasing fraud and improving operations which adds to their bottom line. These companies are using AI for a number of scenarios including assortment optimization, product recommendations, fraud detection, customer retention, and optimized marketing. H2O.ai, the open source and automation leader in AI, is empowering leading retail companies to deliver AI solutions that are changing the industry.
H2O.ai Use-Cases and Customers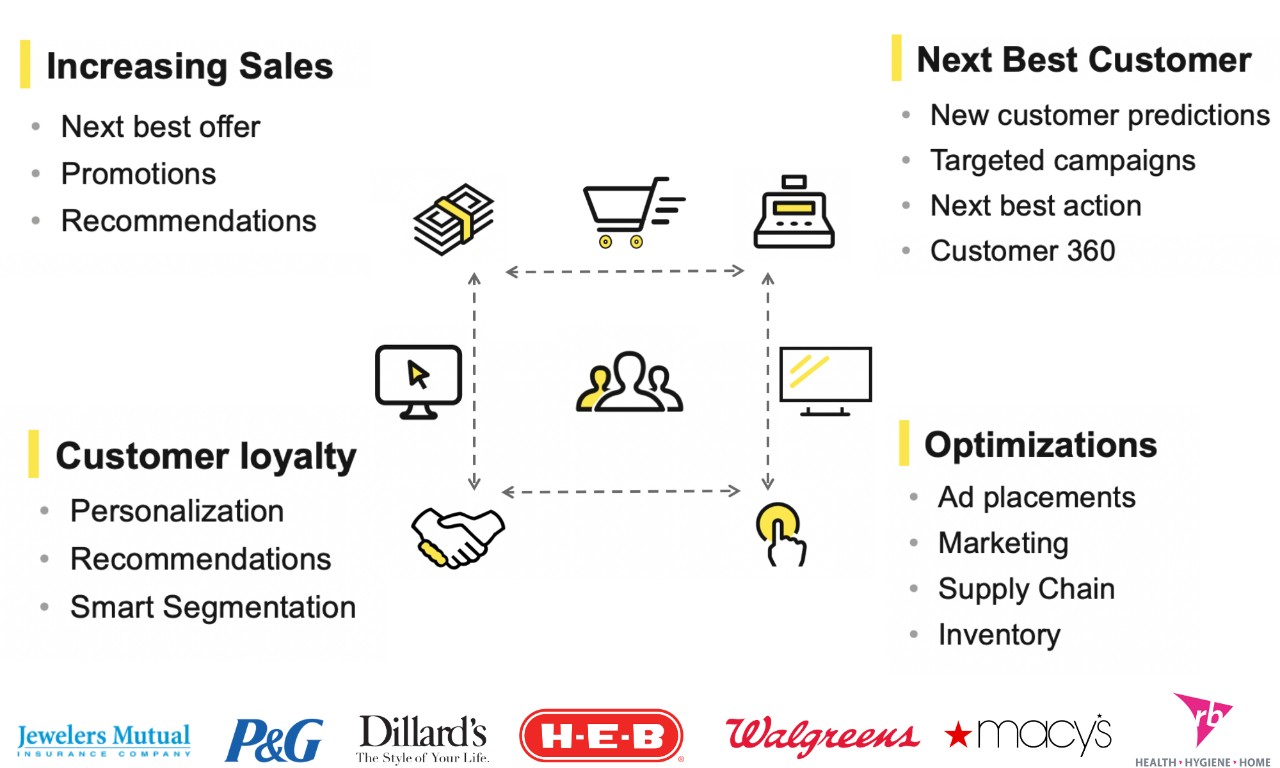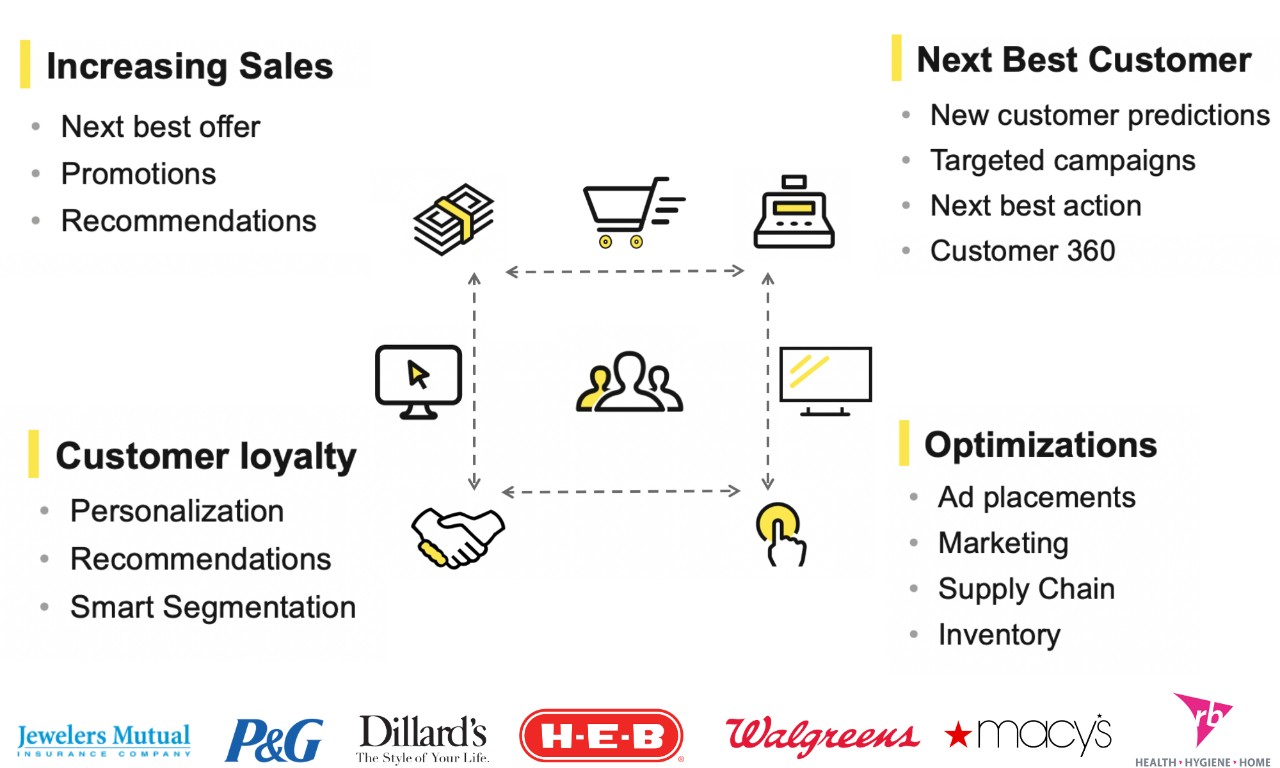 Satya Satyamoorthy
Director of Software Development, Nielsen Catalina Solutions
"H2O allowed us to interface directly with our existing application and it scales for our massive data set. There is nothing else like it."
Daqing Zhao
Director, Advanced Analytics, Macy's
"With H2O we are able to build models quickly so we can find patterns that we can use right away"
Related Resources & Blogs
Executive Briefs
Make Your Own AI for Retail
Blog
Time is Money! Automate Your Time-Series Forecasts with Driverless AI
Blog
How to Frame Your Business Problem for Automatic Machine Learning