Driving Value with Explainable AI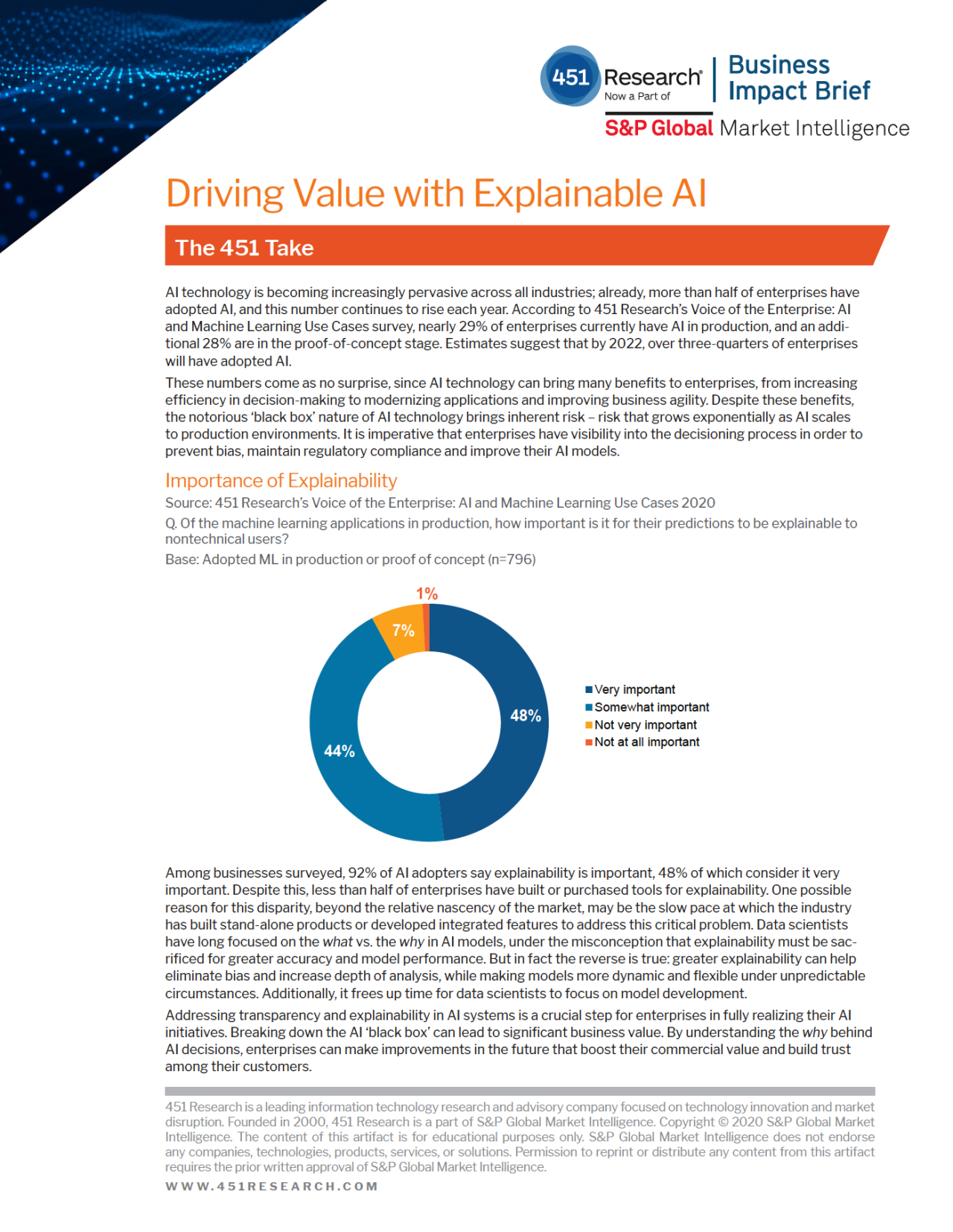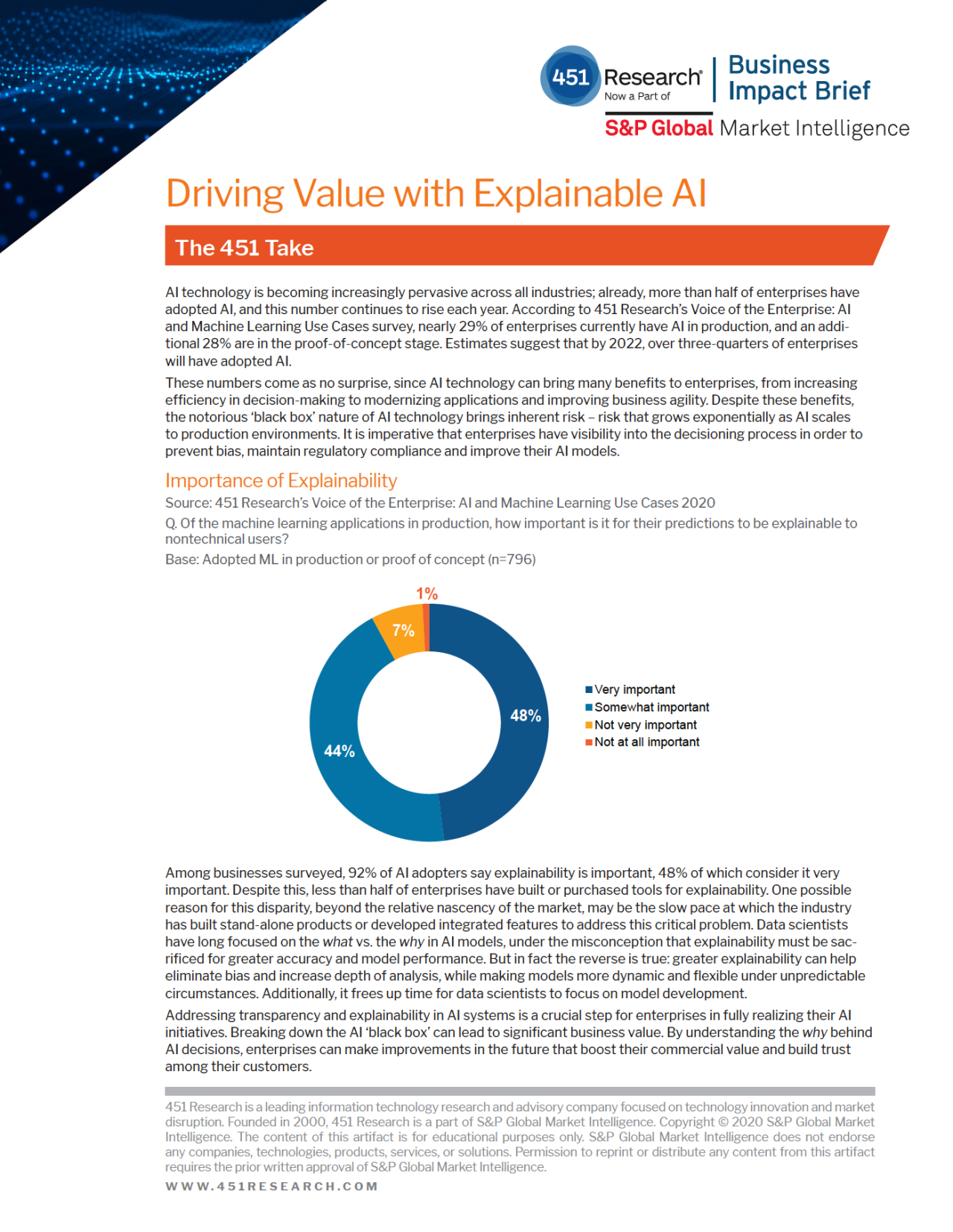 According to 451 Research's Voice of the Enterprise: AI and Machine Learning Use Cases survey, nearly 29% of enterprises currently have AI in production, and an additional 28% are in the proof of-concept stage. Estimates suggest that by 2022, over three-quarters of enterprises will have adopted AI.
 But the notorious 'black box' nature of AI technology brings inherent risk – risk that grows exponentially as AI scales to production environments. It is imperative that enterprises have visibility into the decisioning process in order to prevent bias, maintain regulatory compliance and improve their AI models.
 Read this 451 report to learn what you can do to start breaking down the AI 'black box' which can lead to significant business value.