H2O AI Cloud
Accelerate and Scale AI Results with Trust and Confidence.
H2O.ai is proud to announce we have achieved SOC2 Type 1 for H2O AI Cloud.
The H2O AI Cloud is expected to complete SOC2 Type 2 + HIPAA compliance Summer 2023.
Faced with inefficient operations, risk management challenges, customer churn, research limitations, and fear of stagnation, companies around the world are searching for AI solutions to stay competitive. 
Powered by world-class automated machine learning, the H2O AI Cloud enables organizations to build predictive models and gain insights from their data quickly and easily.
What makes H2O AI Cloud great?
Freedom & flexibility
One platform that operates across clouds, on-premises environments, and data sources
Innovation
The first dedicated AI Appstore to unleash AI across the enterprise
AI for everyone
Automated machine learning has removed barriers to AI adoption by wrapping the expertise needed to build models into a guided approach to data science that allows users to access the power of machine learning without the need to write any code.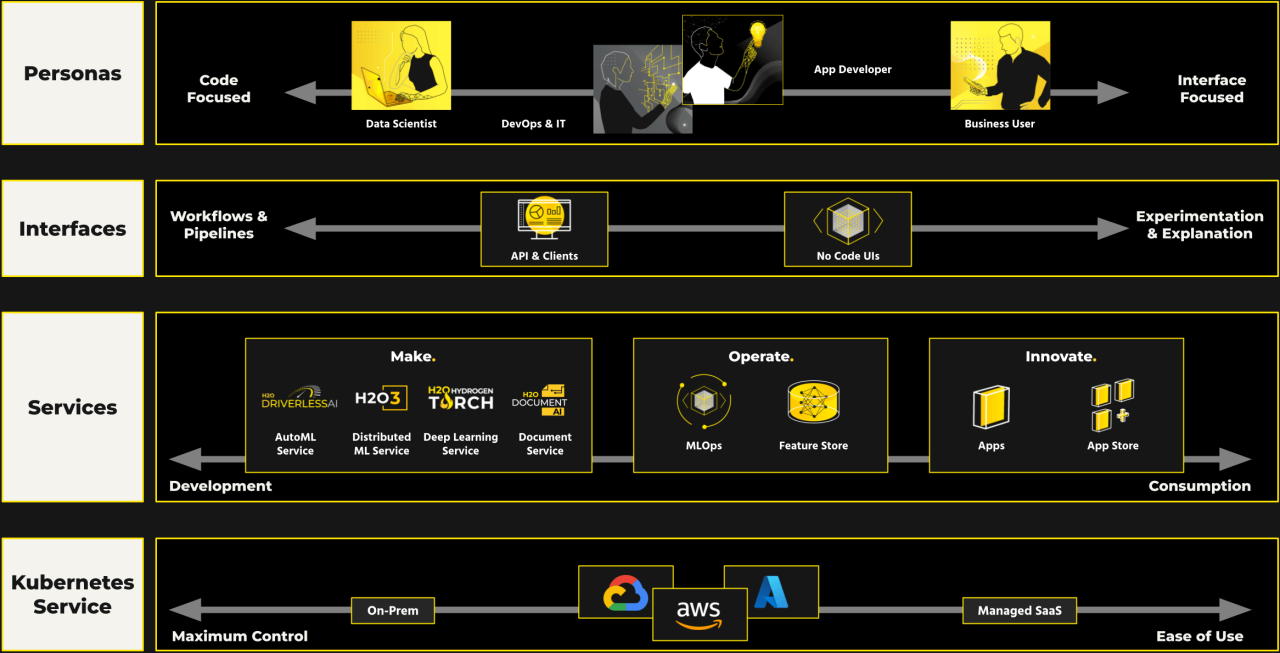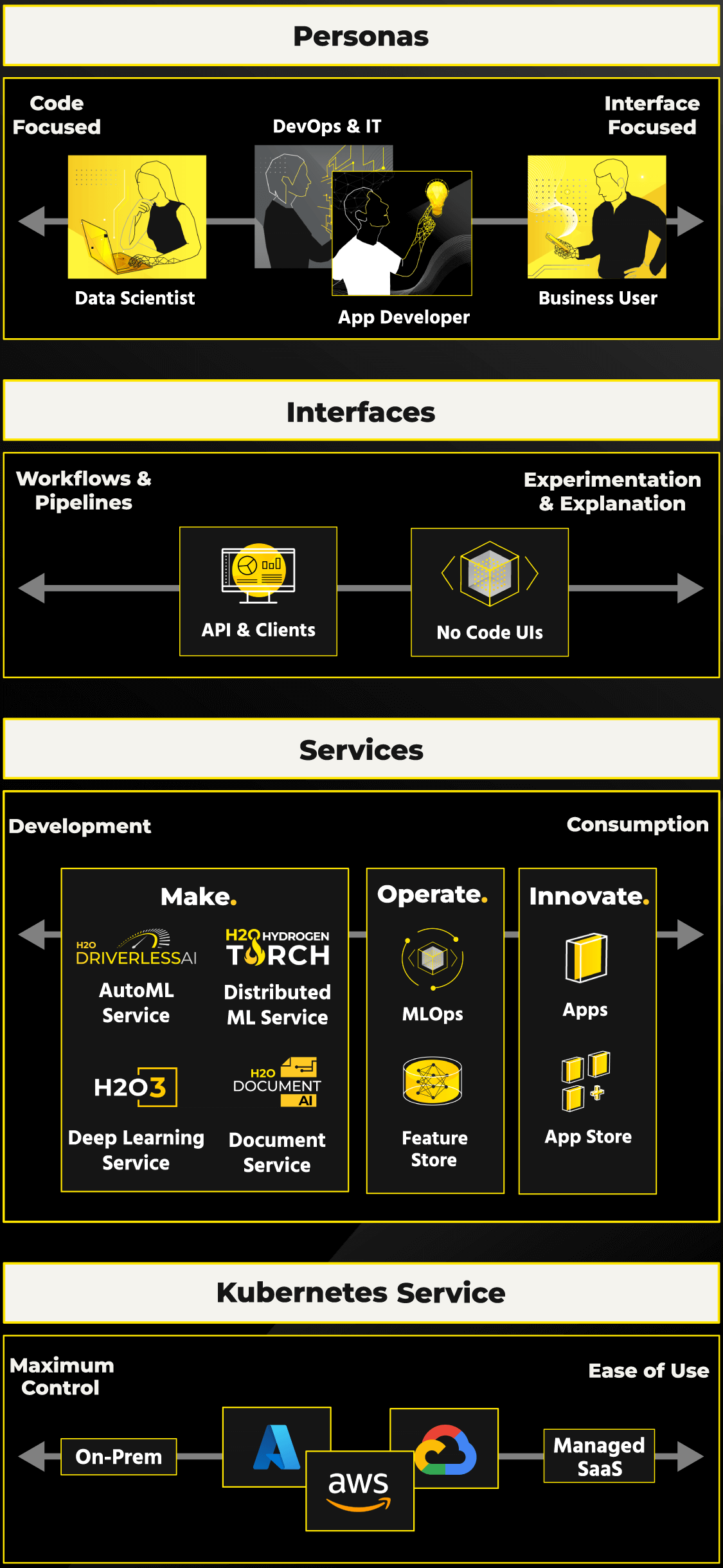 Deployment options to fit your needs
H2O AI Cloud can be deployed as a fully managed solution hosted by H2O.ai or as a hybrid solution to run on the customer environment–on-premises or VPCs.
Managed Cloud (SaaS)
Fastest & easiest way to get started
Complete H2O AI Cloud
Dedicated single-tenant cloud environment
Multi-layer security with encryption in transit and at rest
Virtually no infrastructure management
Securely Connect your AWS environment to your dedicated and fully managed H2O AI Cloud with AWS PrivateLink
What our customers are saying about H2O AI Cloud


It gives you great insights within minutes without investing lots of hours and having a lot of experience and knowledge. With the new functionality on NLP and computer vision, it becomes even more powerful."
Director, Data & Analytics


Better than many platforms of similar services. It requires less coding and model interpretation analyses is provided."


Really good platform. Amazing support. Good integrations with other tools including open source."
Ready to see H2O AI Cloud in action?
Make data and AI deliver meaningful and significant value to your organization with our state-of-the-art AI platform.