H2O.ai is a Leader in The Forrester New Wave™: Automation-Focused Machine Learning Solutions, Q2 2019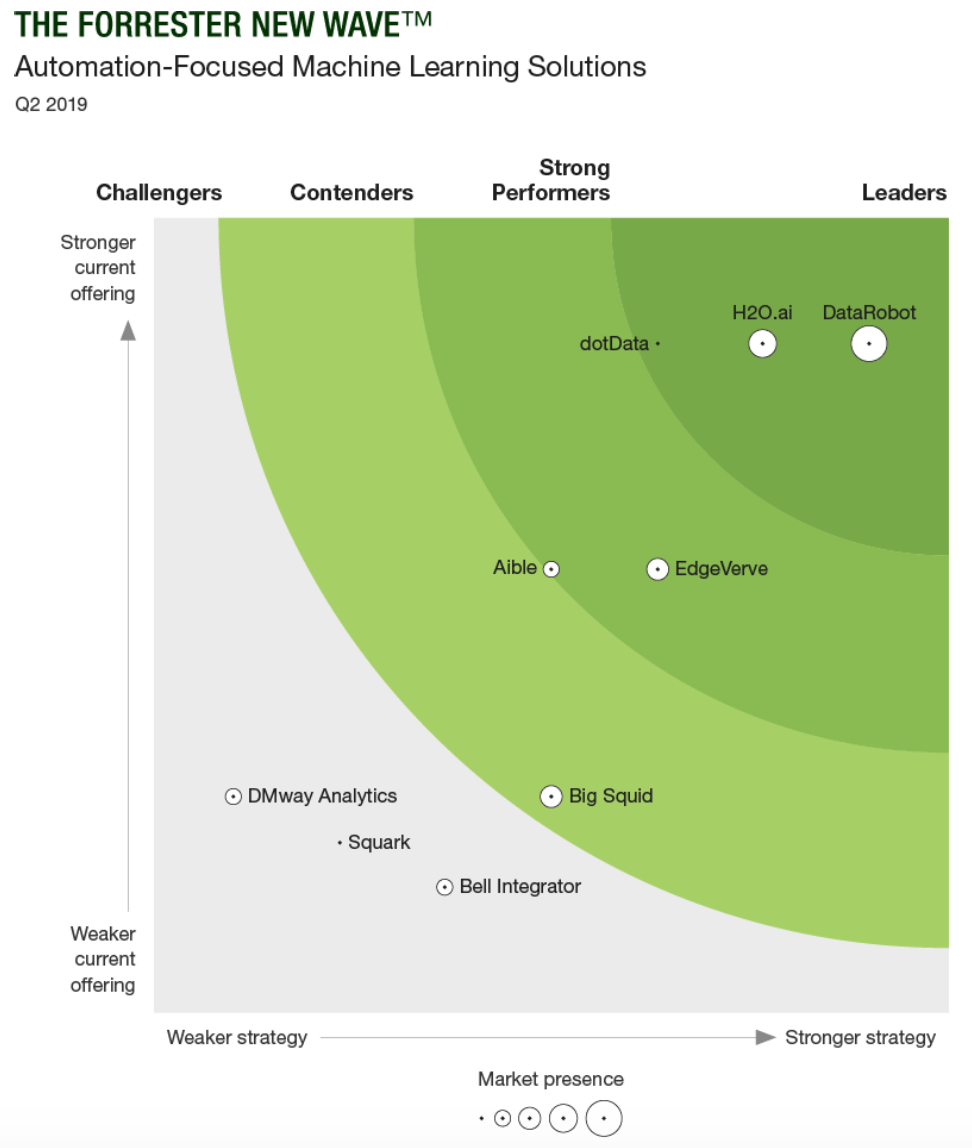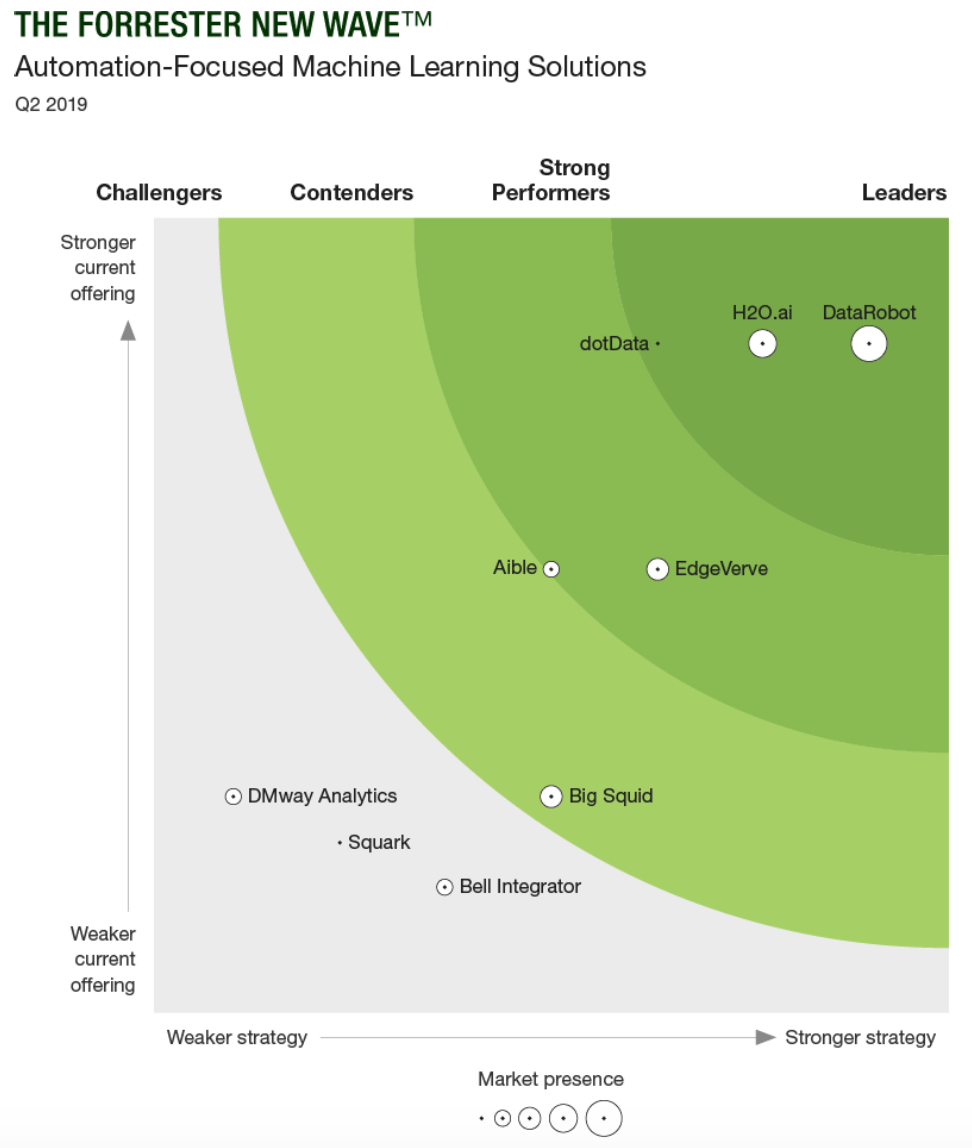 Forrester evaluated nine vendors across a range of ten criteria from vision to product functionality and market approach. H2O.ai scored as differentiated in eight categories and we are positioned in the leaders category.
Forrester states that H2O.ai "Customer references praised H2O.ai's feature engineering, model explainability, and implementation support". And that "Enterprises struggle to expand data science teams because data scientists are hard to hire."  The solution: "Make existing teams more productive with H2O.ai's AutoML solution." The evaluation also found the following:
Vision and Roadmap for Automatic Machine Learning
Machine Learning and Explainability
Creating Machine Learning tools for Data Scientists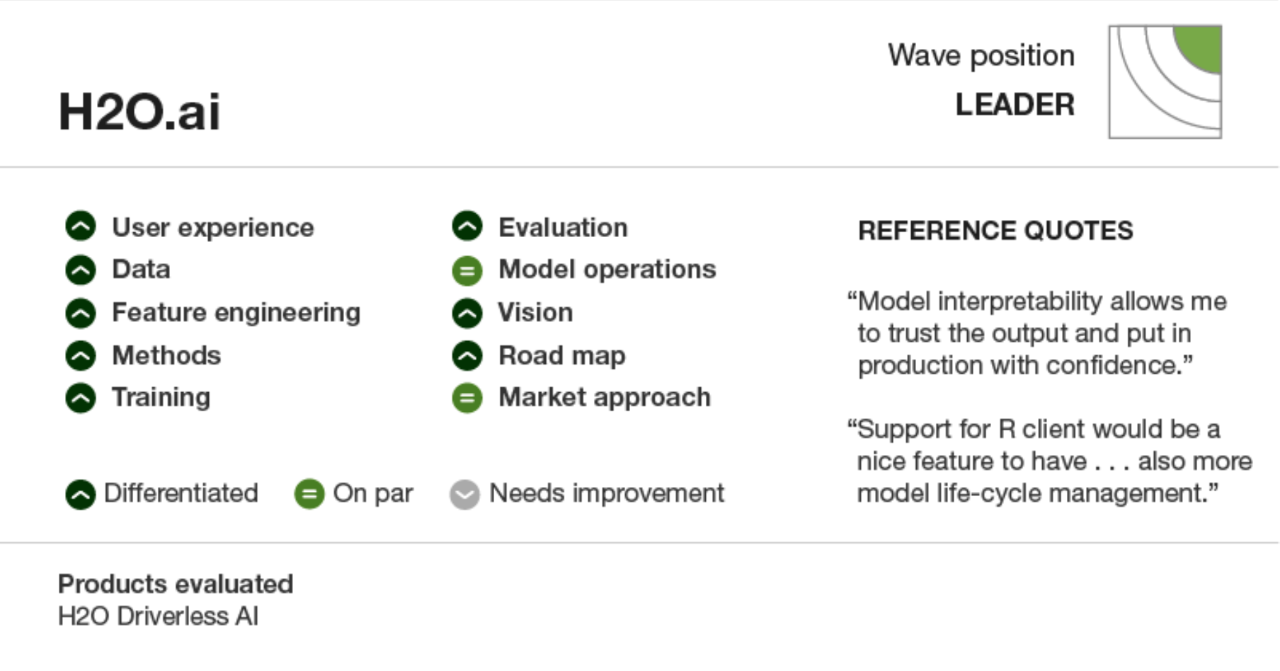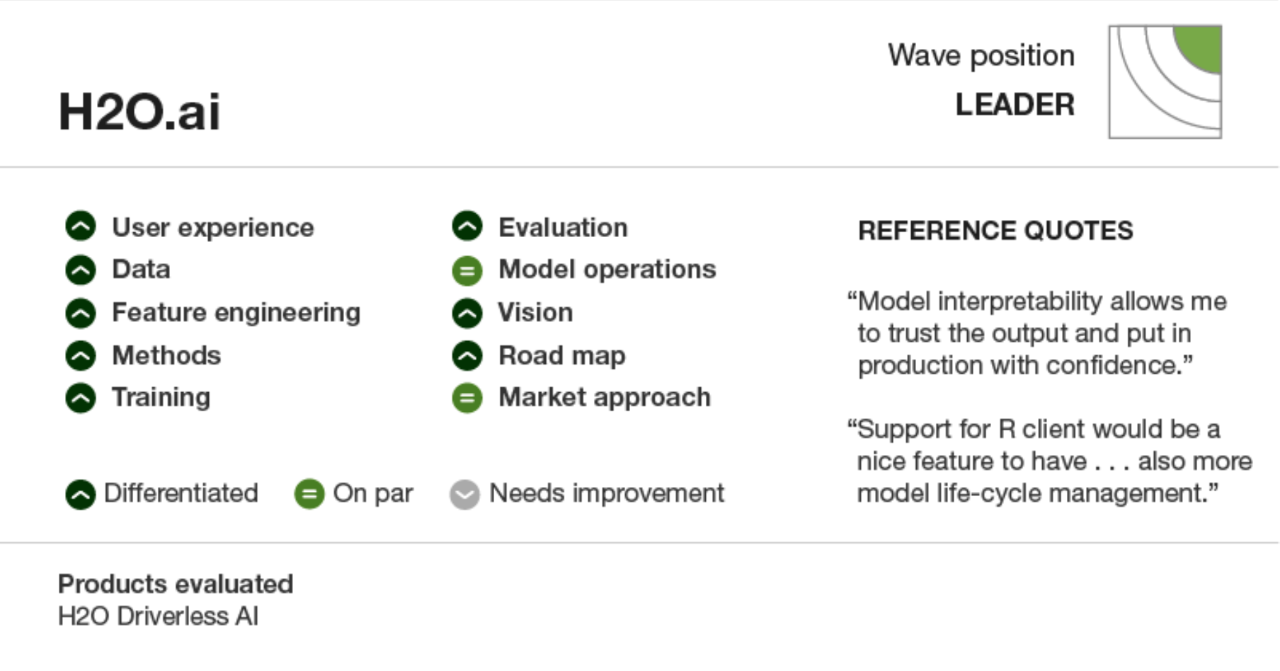 May 2019

Disclaimer: The Forrester Wave™ is copyrighted by Forrester Research, Inc. Forrester and Forrester Wave are trademarks of Forrester Research, Inc. The Forrester Wave is a graphical representation of Forrester's call on a market. Forrester does not endorse any vendor, product, or service depicted in the Forrester Wave. Information is based on best available resources. Opinions reflect judgment at the time and are subject to change.
Get your complimentary copy today