H2O.ai and Kx Partnership Provides Faster Insights on Time Series Data
Integrated High Performance, Automatic Machine Learning Solution Ideal for AI Use Cases in Financial Services to IoT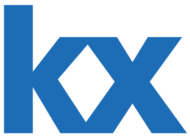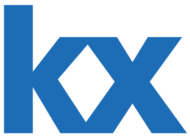 SAN FRANCISCO – H2O World SF – February 5, 2019 –H2O.ai, the open source leader in artificial intelligence and machine learning, and Kx, a division of First Derivatives (FDP.L) and provider of the world's fastest time-series database, kdb+, today announced a strategic partnership to integrate Kx technology with H2O.ai's automatic machine learning platform, H2O Driverless AI.
H2O Driverless AI performs the function of an expert data scientist and includes automatic feature engineering, modeling, visualization and interpretability within a single platform. Kx technology, powered by kdb+, is used for large-scale streaming, real-time and historical data analytics. It is widely implemented in the financial services industry for complex analytics on large-scale trading data, as well as in the manufacturing industry and other industries with high volume, high velocity time series IoT data.
The integration of kdb+ into H2O Driverless AI will enable the machine learning and data science platform to extend its ability to quickly process vast datasets, allowing faster identification of AI models and more performant predictive capabilities. This new partnership, announced ahead of Kx CTO Mark Sykes' keynote entitled "Bringing Wall Street's Secret to H2O Users," at H2O World San Francisco on February 5th, heralds a new innovative solution applicable in AI use cases in Financial Services to IoT.
"This partnership reinforces the capability of kdb+ to drive AI and data science solutions, turning H2O.ai's machine learning expertise into practical applications that enable organizations to obtain key insights from very large datasets," said Brian Conlon, CEO, Kx. "We are delighted to be teaming up with H2O.ai to drive this initiative."
"H2O Driverless AI's tight-knit integration of kdb+ brings best in class AI and the world's fastest time series database to every vertical," said Sri Ambati, CEO and Founder H2O.ai. "I'm excited to partner with Mark, Pat and Brian and unleash the power of AI on time series worldwide. All life is time series, needless to say, applications of this work will be universal and ground-breaking."
Learn more about the partnership here: https://www.h2o.ai/partner/kx/
Connect with H2O.ai:
About H2O.ai
H2O.ai is the open source leader in AI with a mission to democratize AI for everyone. H2O.ai is transforming the use of AI with software with its category-creating visionary open source machine learning platform, H2O. More than 18,000 companies use open-source H2O in mission-critical use cases for Finance, Insurance, Healthcare, Retail, Telco, Sales and Marketing. H2O Driverless AI uses AI to do AI in order to provide an easier, faster and cost-effective means of implementing data science. H2O.ai partners with leading technology companies such as NVIDIA, IBM, Intel, AWS, Microsoft Azure and Google Cloud Platform and is proud of its growing customer base which includes Capital One, Progressive Insurance, Comcast, Walgreens and MarketAxess. For more information and to learn more about how H2O.ai is driving an AI Transformation, visit www.h2o.ai.
About Kx
Kx is a division of First Derivatives (FDP.L), a global technology provider with 20 years of experience working with some of the world's largest finance, technology, retail, pharma, manufacturing and energy institutions. Kx technology, incorporating the kdb+ time-series database, is a leader in high-performance, in-memory computing, streaming analytics and operational intelligence. Kx delivers the best possible performance and flexibility for high-volume, data-intensive analytics and applications across multiple industries. The Group operates from 14 offices across Europe, North America and Asia Pacific, including its headquarters in Newry, and employs more than 2,600 people worldwide. Visit www.kx.com
H2O.ai Press Contact
Erika Kamholz
Bhava Communications for H2O.ai
H2O@bhavacom.com
(949) 282-8560
Kx Press Contact
Niamh Fogarty
FTI Consulting
+44 (0)20 3727 1000