H2O.ai Empowers Hortifrut to Develop Innovative Distribution Processes
World's Largest Producer of Blueberries Optimizes Distribution with H2O Driverless AI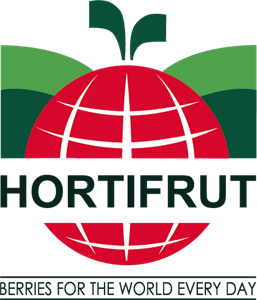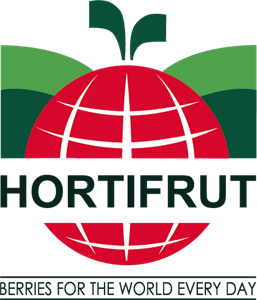 San Francisco, CA – Strata Data Conference – March 28, 2019 – H2O.ai, the open source leader in artificial intelligence (AI) and machine learning (ML), today announced that its automatic machine learning platform, H2O Driverless AI, provides critical machine learning capabilities to Hortifrut, a leading producer and distributor of fresh berries globally. Hortifrut, based in Chile, is the largest producer of blueberries in the world and operates farms in Peru, Chile, Mexico, Argentina, the United States, Spain, Morocco, and China, with distribution of fruit across 37 countries. Hortifrut is using Driverless AI on the Intel® Technology Platform to make distribution decisions across their expansive operations. They are able to predict the quality of the blueberries from origin to final destination, increasing the consumer experience, and increasing revenue.
"We are getting great results with H2O Driverless AI. What once took us 3 to 5 months using traditional data science methods, can now be done in 3 to 5 weeks without having to add any additional data scientists to the team," said Gonzalo Bustos, Head of Data Analytics, Hortifrut. "We are building hundreds of models to ensure a quality product arrives at its destination. H2O Driverless AI is and will be instrumental in saving Hortifrut time and costs associated with growing and shipping quality blueberries to all points of the world."
"In their pursuit for delivering the freshest blueberries to the world, Hortifrut found a perfect partner in H2O. At H2O we are obsessed with delivering the world's best AI combining the fruits of innovation in data science, physics, and engineering. With H2O Driverless AI's automated machine learning, relatively small data science teams at Hortifrut are able to optimize supply chains in food production and achieve operational excellence," said Sri Ambati, CEO and founder at H2O.ai. "If there ever was a doubt in the applicability of AI to transform every vertical, look no further: delivery optimizations in agribusiness will not only improve the quality of food and life — they have the potential to transform the world's food chain with H2O Driverless AI."
Quality Results
Hortifrut, a global business platform and worldwide leader in the production and commercialization of berries, leverages Driverless AI in order to have better predictive insights into the quality of their blueberries. By using Driverless AI, Hortifrut is able to scale their data science efforts in order to deliver use cases such as predicting the quality of blueberries based on features such as variety, farm origin, shipping time, vessel and packaging. Hortifrut is also using Driverless AI to predict future production of the blueberries dependent on the origin, weather, variety, and more.
H2O Driverless AI: AI to do AI
H2O Driverless AI empowers data scientists or data analysts to work on projects faster and more efficiently by using automation and state-of-the-art computing power to accomplish tasks that can take humans months in just minutes or hours. By delivering automatic feature engineering, model validation, model tuning, model selection and deployment, machine learning interpretability, time-series and automatic pipeline generation for model scoring, H2O Driverless AI provides companies with a data science platform that addresses the needs of a variety of use cases for every enterprise in every industry.
About H2O.ai
H2O.ai is an open source leader in AI with a mission to democratize AI for everyone. H2O.ai is transforming the use of AI with software with its category-creating visionary open source machine learning platform, H2O. More than 18,000 companies use open-source H2O in mission-critical use cases for Finance, Insurance, Healthcare, Retail, Telco, Sales and Marketing. H2O Driverless AI uses AI to do AI in order to provide an easier, faster and effective means of implementing data science. H2O.ai partners with leading technology companies such as NVIDIA, IBM, Intel, AWS, Microsoft Azure and Google Cloud Platform and is proud of its growing customer base which includes Progressive Insurance, Walgreens and MarketAxess. For more information and to learn more about how H2O.ai is driving an AI Transformation, visit www.h2o.ai.
Media Contact