Business Value
●    Intercepted customer churn before it happened
●    Know what leads a client towards the decision to leave the company.
●    Develop loyalty programs and retention campaigns to keep as many customers as possible.
●    Improving the customer retention rate for existing customers by just 5 percent can improve a company's profitability by 25 to 95 percent (Bain & Co).
H2O's AI and Data Approaches
Identify customers with high probability of churning by creating models and custom recipes specifically built for generating features/variables. 

Distributed algorithms (Random Forest, GBM)

Capabilities to iterate through models with different parameters within time constraints, instead of relying on just one model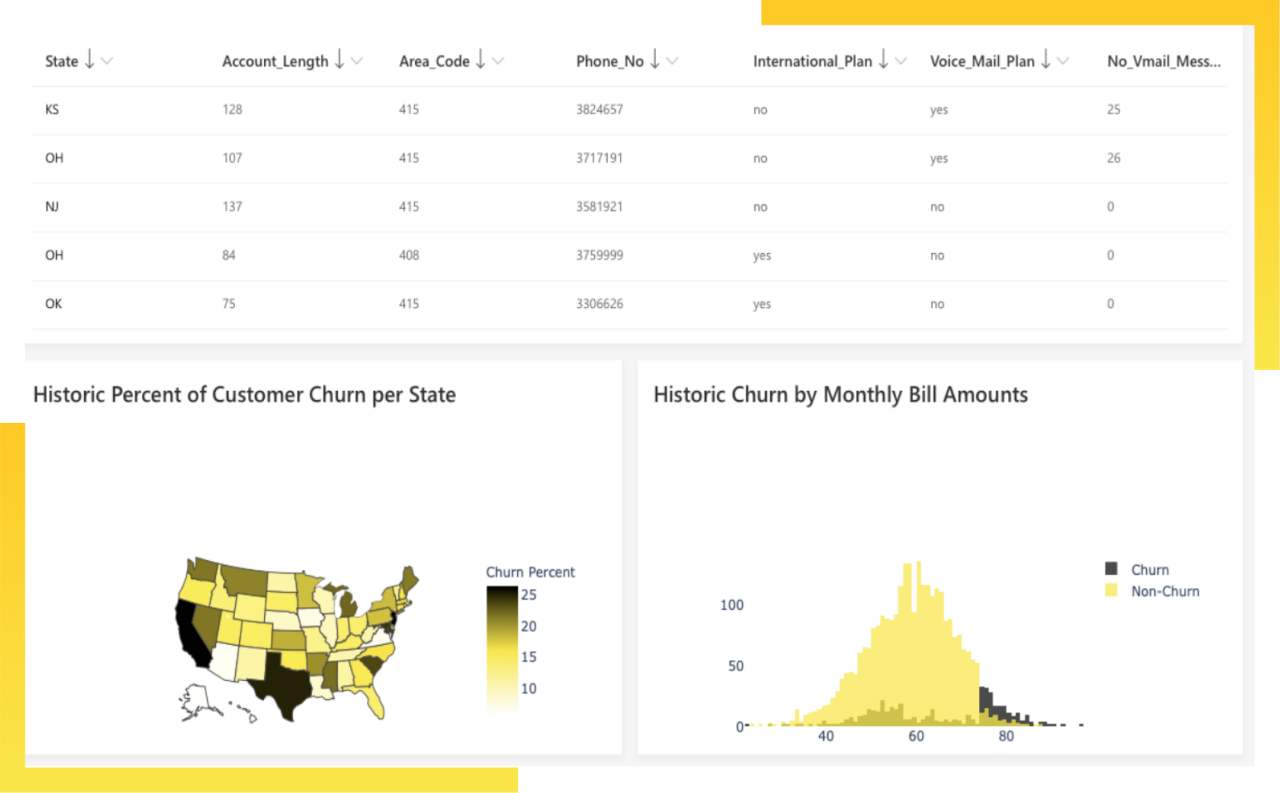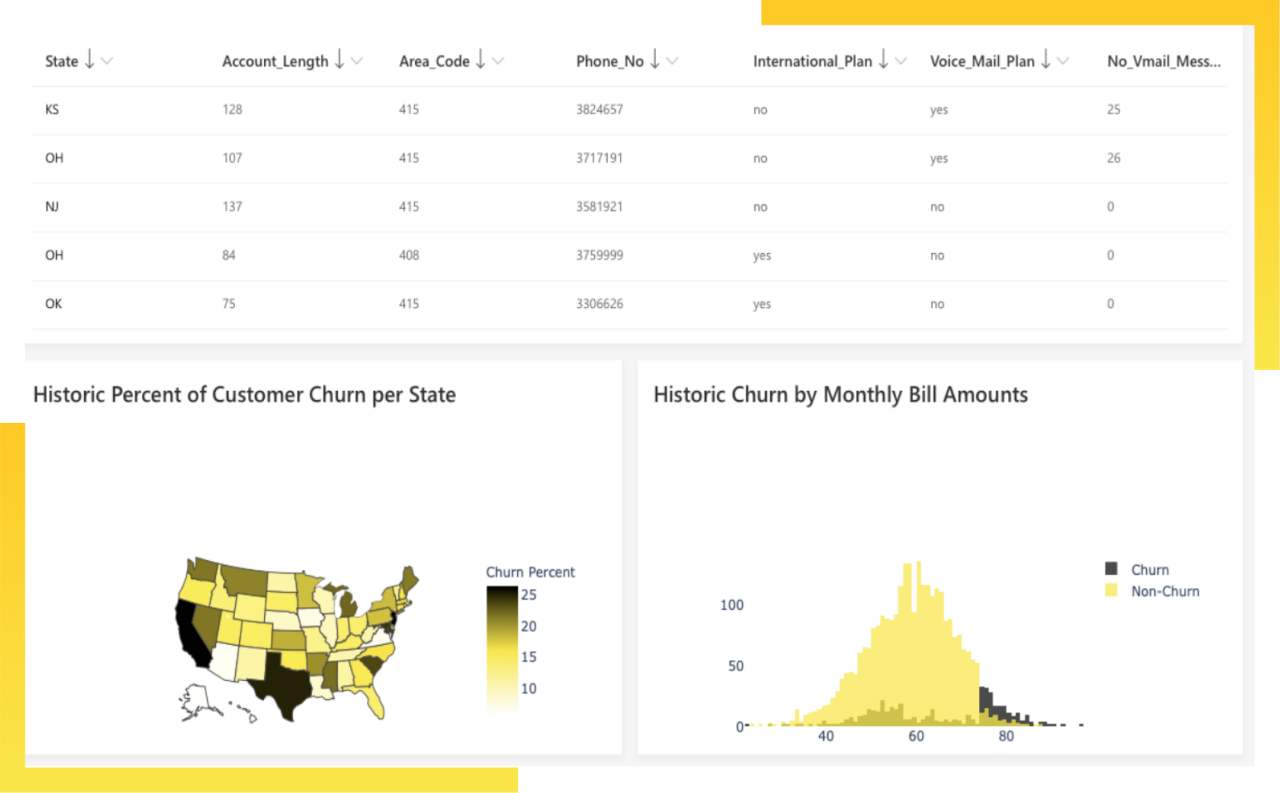 H2O Customer Churn Demo AI App, built with H2O Wave App:

To interact with the Customer Churn app, you must log in with your H2O Cloud Account. If you do not have an account, you can learn more by requesting a demo here. This app demonstrates the use of machine learning as part of an overall plan to minimize employee attrition. Users can view predictions of employee departure, forecast churn rates, and identify relevant factors contained in employee data.
Financial Services
Financial Services Hubpage
Use Cases
Financial Services Customer Stories