H2O.ai Teams Up with Intel to Drive an AI Transformation in the Enterprise
Announces Project Blue Danube to Accelerate Machine Learning on Intel® Technology Platforms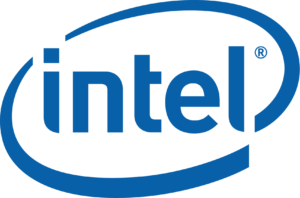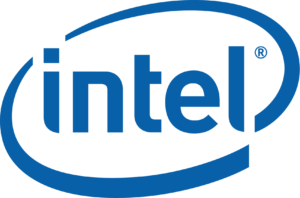 MOUNTAIN VIEW, Calif. – Feb. 5, 2019 – H2O.ai, today announced a new strategic collaboration with Intel to accelerate AI adoption in the enterprise. At the heart of this collaboration is Project Blue Danube, a co-innovation project focused on accelerating H2O.ai technologies on Intel platforms, including the Intel® Xeon® Scalable processor. In addition, the two companies will partner on community and ecosystem growth, advancing data science education through Intel® AI Academy, and support developer efforts to integrate AI into mainstream analytics workflows to deliver compelling TCO, performance and simplicity. The combination of H2O.ai's automated machine learning technology and Intel Xeon Scalable processors allows enterprise organizations to quickly generate the information necessary to make critical business decisions and ultimately gain a true competitive advantage based on platforms that enterprises know and trust.
H2O.ai and Intel: Better Together
H2O.ai and Intel are working to accelerate machine learning algorithms and libraries on Intel platforms, and these efforts include optimizing algorithms such as XGBoost for Intel Xeon Scalable processors, which were developed for efficient data analytics. In addition, the companies are working together to bring H2O Driverless AI to customers globally on the Intel platform, including one of the largest banks in the world.
H2O.ai and Intel are also collaborating on Project Blue Danube, a set of new innovations that will enable the world's leading enterprises to create highly scalable, high performance and more secure data science platforms to accelerate their data science workflows on the world's most pervasive platform. Details of Project Blue Danube will be unveiled later in the spring of 2019.
"We are excited to announce our work with Intel on Project Blue Danube to bring the benefits of fast H2O machine learning algorithms and H2O Driverless AI on Intel architecture. Our mission to democratize AI focuses us on making AI accessible to all and faster, cheaper and easier while bringing those wins on industry-standard platforms in the data centers. Benefits from these innovations will unlock wins for customers and the ecosystem allowing them to adopt AI rapidly." said Sri Ambati, CEO and founder at H2O.ai.
"Intel is breaking barriers between AI models and enterprise-scale deployments for companies of all sizes, revolutionizing how organizations work and maximize the value of their data," said Lisa Davis, VP and GM of Intel's Digital Transformation & Scale Solutions, Enterprise & Government, Data Center Group. "H2O.ai provides enterprise organizations with AI solutions optimized for Intel architecture, enabling automatic machine learning with H2O Driverless AI to rapidly process data and gain the insight necessary to make critical business decisions."
Accelerating Data Science Workflows Today
H2O Driverless AI delivers advanced data science techniques in an easy-to-use application that empowers data scientists to speed automatic machine learning workflows on state-of-the-art, widely-deployed computing power from Intel, accomplishing tasks in minutes that used to take months. The platform delivers automatic feature engineering, model validation, model tuning, model selection and deployment, machine learning interpretability, time series, natural language processing and automatic pipeline generation for model scoring.
In addition, H2O.ai is a member of the Intel AI Builders Program, an ecosystem of industry leading independent software vendors (ISVs), system integrators (SIs), original equipment manufacturers (OEMs), and enterprise end users who have a shared mission to accelerate the adoption of artificial intelligence across Intel platforms.
Intel Architecture is Continually Enhanced for AI Applications
The world's data centers run on Intel platforms for their outstanding performance, security; scalable storage, and memory. since their launch in July 2017, Intel Xeon Scalable processors have been aggressively and continually enhanced to run demanding AI applications alongside the traditional data center and cloud applications at which they already excel, allowing companies to use the same enterprise systems for machine learning, deep learning and traditional enterprise workloads.
Learn more about the partnership here: https://www.h2o.ai/partner/intel/
Connect with H2O.ai:
About H2O.ai
H2O.ai is the open source leader in AI with a mission to democratize AI for everyone. H2O.ai is transforming the use of AI with software with its category-creating visionary open source machine learning platform, H2O. More than 18,000 companies use open-source H2O in mission-critical use cases for Finance, Insurance, Healthcare, Retail, Telco, Sales and Marketing. H2O Driverless AI uses AI to do AI in order to provide an easier, faster and effective means of implementing data science. H2O.ai partners with leading technology companies such as NVIDIA, IBM, Intel, AWS, Microsoft Azure and Google Cloud Platform and is proud of its growing customer base which includes Capital One, Progressive Insurance, Comcast, Walgreens and MarketAxess. For more information and to learn more about how H2O.ai is driving an AI Transformation, visit www.h2o.ai.
Media Contact:
Erika Kamholz
press@h2o.ai
949-282-8560