H2O.ai Launches Full Suite of Artificial Intelligence Platforms on Amazon Web Services Marketplace for Machine Learning
H2O.ai Platforms on Amazon Web Services to Drive Automatic Machine Learning Adoption in the Enterprise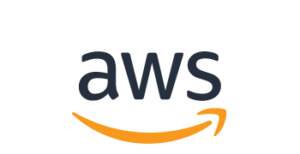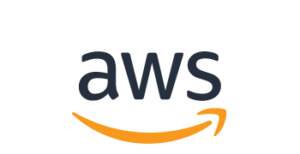 LAS VEGAS – AWS re:Invent 2018 – November 28, 2018 – H2O.ai, an open source leader in AI, today announced the launch of award-winning automatic machine learning (ML) platform, H2O Driverless AI, and open source, H2O, on the new AWS Marketplace for Machine Learning, which allows developers and data scientists to find and procure ML algorithms and models, and deploy in Amazon SageMaker. Customers can find and subscribe to hundreds of algorithms and models in AWS Marketplace for Machine Learning. H2O.ai customers leveraging AWS will now be able to accelerate the training, tuning and deployment of ML models for the enterprise seamlessly.
"H2O.ai's autoML and H2O Driverless AI platform for automatic pipelines on AWS Marketplace is a gamechanger for rapid adoption of AI in enterprises," said Sri Ambati, CEO at H2O.ai. "Customers can now harness the flexibility, reliability and scalability of leading cloud platform, AWS, alongside the leading H2O machine learning platforms trusted by data scientists worldwide. By working with AWS, our mission to democratize AI by making it faster, cheaper and easier is now one step closer."
H2O Driverless AI empowers data scientists or data analysts to work on projects faster and more efficiently by using automation and state-of-the-art data science techniques to accomplish tasks that can take months in just minutes or hours by delivering automatic feature engineering, model validation, model tuning, model selection and deployment, ML interpretability, time-series, NLP and automatic pipeline generation for model scoring. By using H2O Driverless AI on AWS, customers are able to train, optimize and deploy trusted ML models to accelerate the process of extracting business insights.
"The AWS Marketplace for Machine Learning was designed specifically to make it easier for data scientists to find, procure, and provision ML algorithms and models and deploy in Amazon SageMaker," said Dave McCann, Vice President, AWS Marketplace Service Catalog and Migration Services, Amazon Web Services, Inc. "We are happy to welcome H2O.ai as one of our launch ISVs for the AWS Marketplace for Machine Learning. With over 200,000 active buyers on AWS Marketplace, we're working to make it even easier for organizations to find the solutions that can help them meet their growing business needs."
"With H2O Driverless AI, we have been able to run our machine learning models on live data to deliver accurate and instant insights to customers. By doing so, we have been able to optimize our platform so that real estate marketers can take an accurate and proactive, rather than reactive, approach to their marketing strategies with our Intelligent Marketing Cloud," said Martin Stein, Chief Product Officer at G5. "Adding H2O algorithms and H2O Driverless AI to the Amazon SageMaker Marketplace can only increase the value that both of these machine learning platforms can bring to our team and, ultimately, to our customers."
H2O and H2O Driverless AI are available for deployment immediately on both Amazon SageMaker Marketplace and AWS Marketplace for Machine Learning.
H2O.ai will also be participating in the ML quad at AWS re:Invent 2018 on Nov. 29th as one of the leading startups in AI/ML platforms.
Connect with H2O.ai
About H2O.ai
H2O.ai is an open source leader in AI. Its mission is to democratize AI for everyone. H2O.ai is transforming the use of AI with software with its category-creating visionary open source machine learning platform, H2O. More than 14,000 companies use open-source H2O in mission-critical use cases for Finance, Insurance, Healthcare, Retail, Telco, Sales and Marketing. H2O Driverless AI uses AI to do AI in order to provide an easier, faster and effective means of implementing data science. In February 2018, Gartner named H2O.ai, as a Leader in the 2018 Magic Quadrant for Data Science and Machine Learning Platforms. H2O.ai partners with leading technology companies such as NVIDIA, IBM, AWS, Microsoft Azure and Google Cloud Platform and is proud of its growing customer base which includes Progressive Insurance, Walgreens and PayPal. For more information and to learn more about how H2O.ai is driving an AI Transformation for businesses with intelligence, visit www.h2o.ai.
Media Contact:
Erika Kamholz
press@h2o.ai

949-282-8560