On Demand
Watch Make with H2O.ai recordings anytime.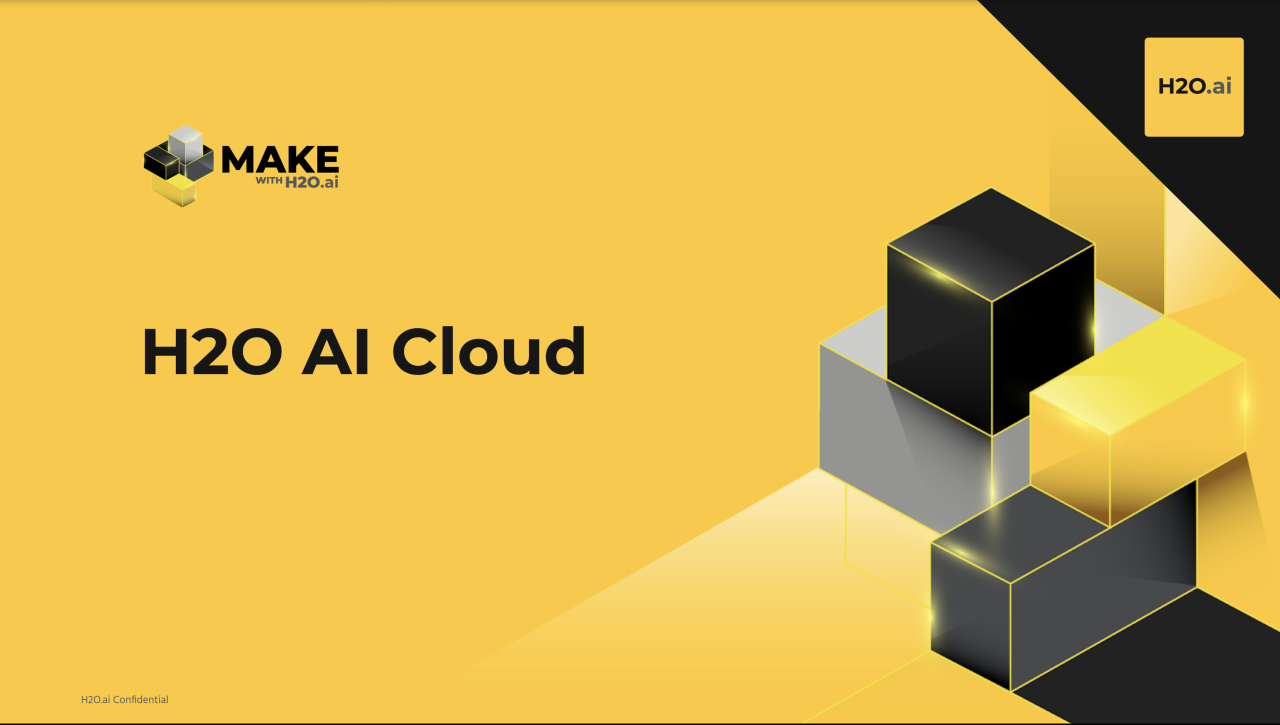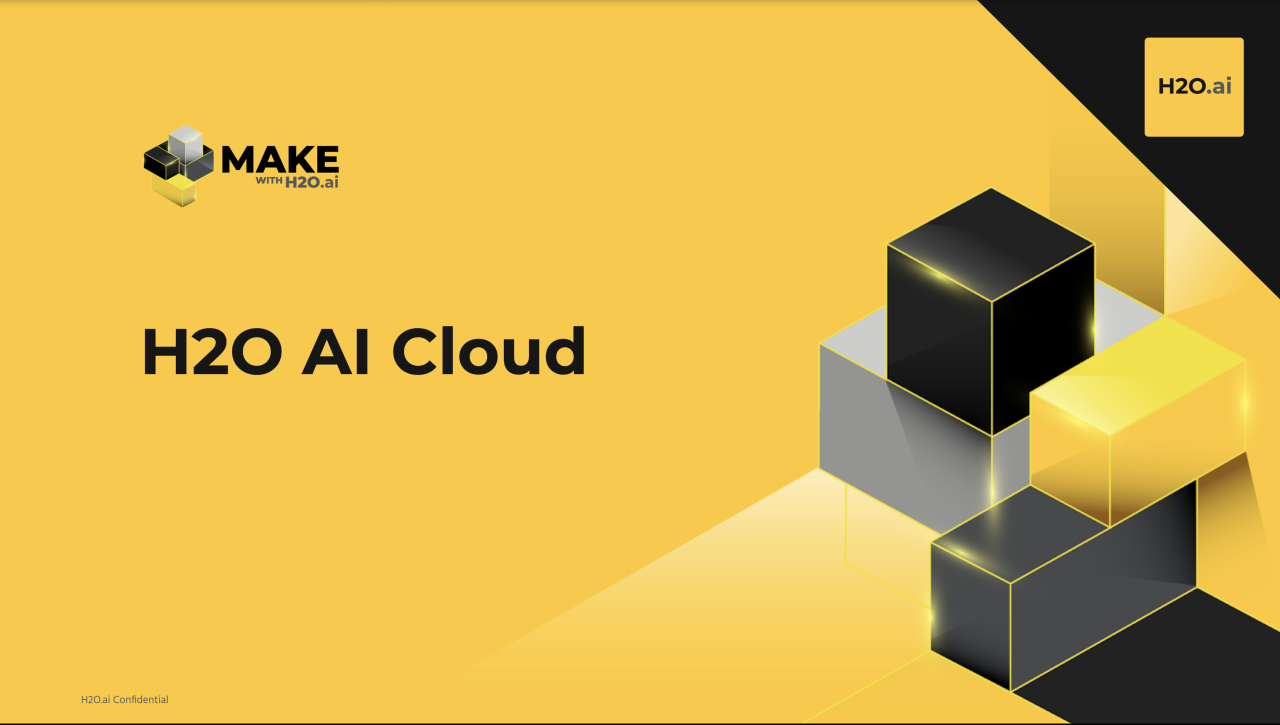 Overview of H2O AI Cloud

(58 minutes)
The H2O AI Cloud is a state-of-the-art artificial intelligence (AI) cloud platform that enables data scientists, analysts, and developers to easily make, operate and innovate with AI in order to solve business problems. In this webinar, we'll cover each of our cloud products and why data scientists and analysts are using our AI Cloud to speed up experimentation, tackle deep learning programs, and remove operational constraints that take time away from making AI.
 
Speakers
Read Maloney, SVP of Marketing
Vinod Inyegar, VP Products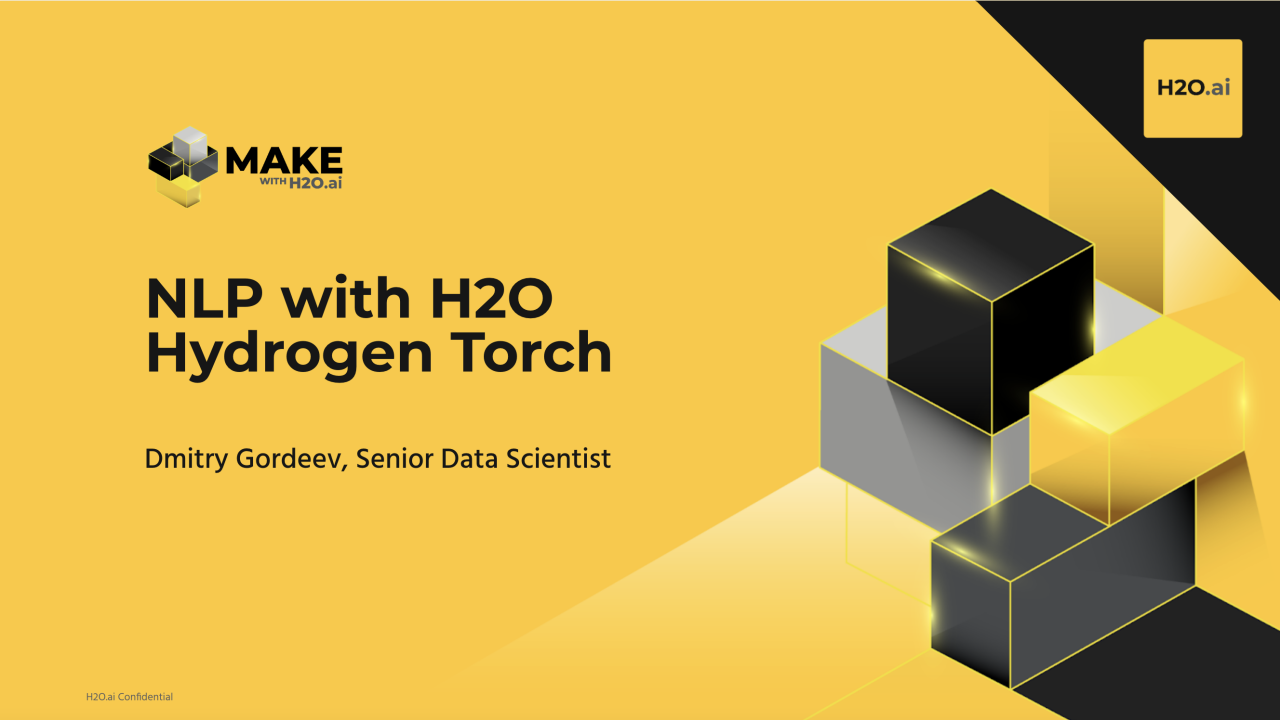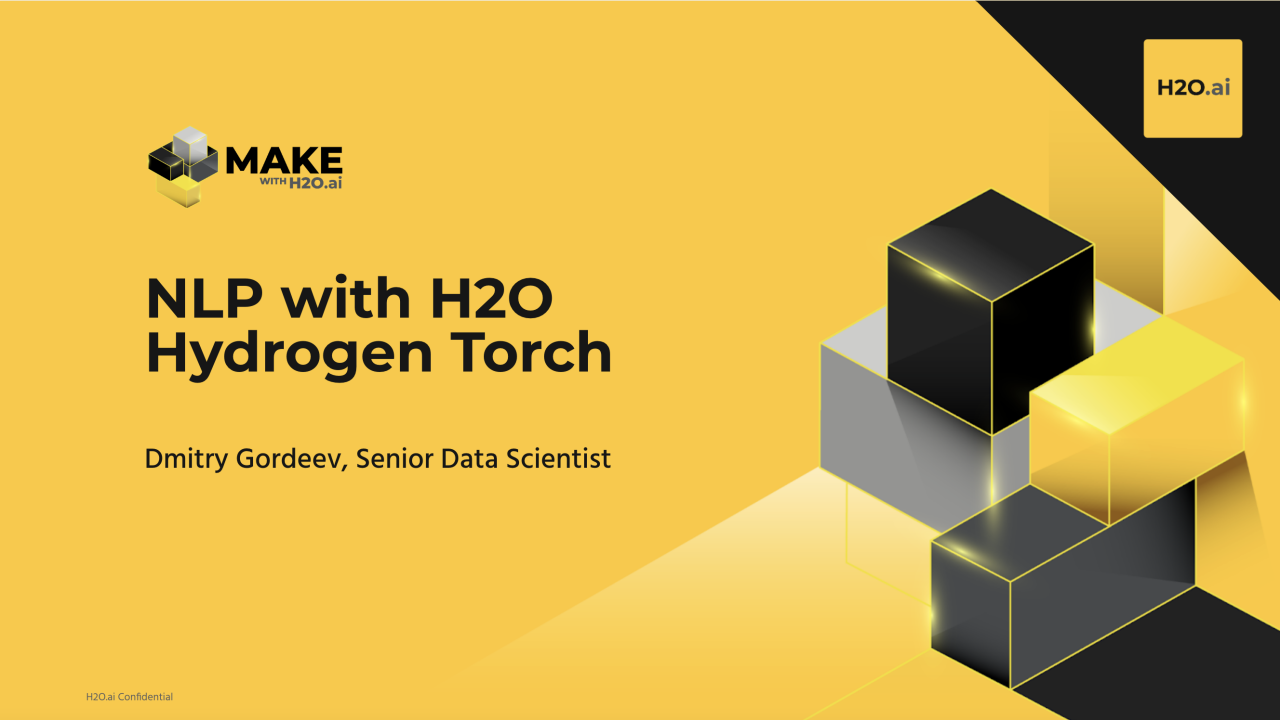 Natural Language Processing (NLP) with H2O Hydrogen Torch
(55 minutes)
H2O Hydrogen Torch is democratizing AI, allowing all data scientists, from the novice to the expert, to build state-of-the-art deep learning models without code. It unlocks value from unstructured data to help teams understand it at scale and provides a powerful engine to solve complex problems in natural language processing (NLP), computer vision (CV) and audio analysis areas. In this webinar we will focus on NLP use cases. We'll provide an overview of H2O Hydrogen Torch, cover NLP use cases, and demonstrate how to rapidly build an NLP model.
Speakers
Dmitry Gordeev, H2O.ai Kaggle Grandmaster
Sign up for live sessions